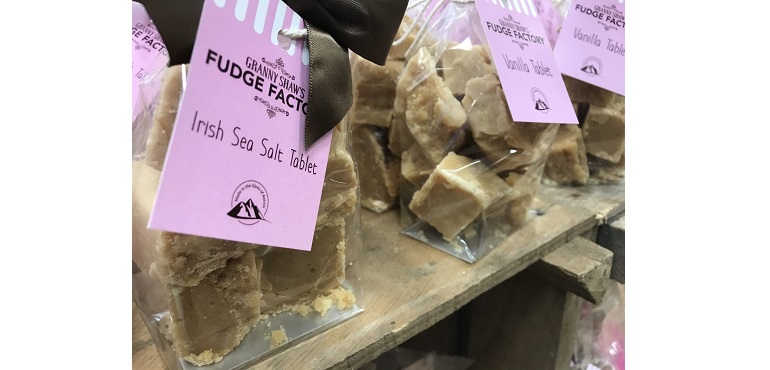 Authentic Victorian sweets as Granny Shaw's Fudge expands
Granny Shaw's Fudge, an award winning manufacturer of a range of original and flavoured fudges, is expanding its product portfolio to include authentic Victorian confectionery.
The family business, which is owned and managed by husband and wife team Glen and Rhonda Houston, is developing the new confectionery product using recipes from the 19th century and has recently completed £50,000 investment in essential machinery from a manufacturer based in Chicago.
"We had been considering how best to expand our existing and successful fudge business when I came across a batch of Victorian confectionery recipes in line with our existing focus on premium products" Glen explains. "We subsequently experimented with the recipes and produced small batch sample for family and friends to sample. Positive reactions to the samples encouraged me to explore how we could produce them for both local and export markets" he adds.
Creator of the first genuine fudge factory in Northern Ireland, Glen turned to the internet and other sources for help in pinpointing suitable and flexible systems to manufacture the premium quality of confectionery he wanted to expand successfully the small business which also includes Granny Shaw's Trading Post, a unique retail outlet in Ballymena which sells the company's extensive fudge range and other food and drink from local artisans.
"The new equipment enables us to produce a wide range of premium confectionery quickly and cost-effectively in attractive packaging" continues Glen. "Our first batch of new sweets are likely to include tablet fudge from an old-style recipe that dates back to the 1860s. There's also scope to manufacture dipping sauces and hard sweets" he adds. A vegan and dairy free range of fudge and tablet will be launched in the next few months.
Mid and East Antrim Council also encouraged the venture by helping Glen to find a suitable factory at Broughshane, a picturesque village in county Antrim, near Ballymena.
The company's unique identity and successful fudge recipe came from Rhonda's grandmother. "We all liked the fudge and were also influenced to start Granny Shaw's by the remarkable growth in artisan foods here over the past decade."
Glen continues: "The new confectionery like our fudge will be handmade using the freshest ingredients. In addition to growing sales here, the company also receives orders for fudge regularly from international customers."