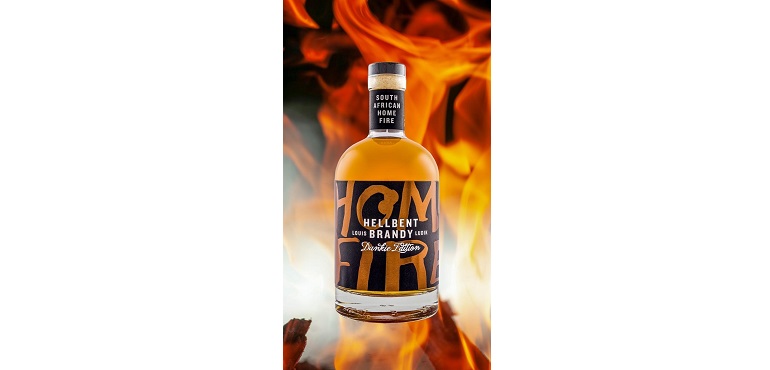 Hellbent launches premium brandy
Hellbent, a successful small business specialising in the development, production and marketing of South African influenced foods, has launched a premium brandy.  
Hellbent, which is building sales in the UK and Republic of Ireland for boerewors coiled beef sausages, meatballs, burgers and pork dishes, has teamed up with the Incendo distillery at Hartbeespoort, near Johannesburg, to create a brandy aimed at its most important markets.
Louis Ludik, who founded Hellbent with fellow South African Schalk van de Merwe in 2018, describes the diversification of the business into spirits as "a logical development that reflects the role of brandy in our culture". "We were keen to include a brandy in our portfolio and this latest product is in line with our business focus on developing food and drink with South African influences in our 'collision of culture' ethos that underpins our developing range," he adds.
Louis and Schalk both came to Northern Ireland to play professional rugby for Ulster and decided to set up a small food business together specialising in the meats they loved especially for BBQs in South Africa.
In 2018, they launched their first range of meats under the Hellbent brand and have since gained substantial sales in Northern Ireland, the Republic of Ireland and most recently Great Britain. The entrepreneurs have also gained UK Great Taste Awards for the outstanding quality and taste of the meat products.
The Hellbent brandy is the first in a series of drinks they are planning in the near future.
Louis continues: "We were attracted to the distillery because of its impressive reputation for handcrafted spirits in small batches to ensure consistent high quality and rich flavours. We've worked closely with Francois and his team at Incendo to create our Hellbent brandy and are immensely excited by the potential of the spirit. Sampling sessions in both Northern Ireland and the Republic have produced extremely positive feedback and encouraged us to launch the brandy."