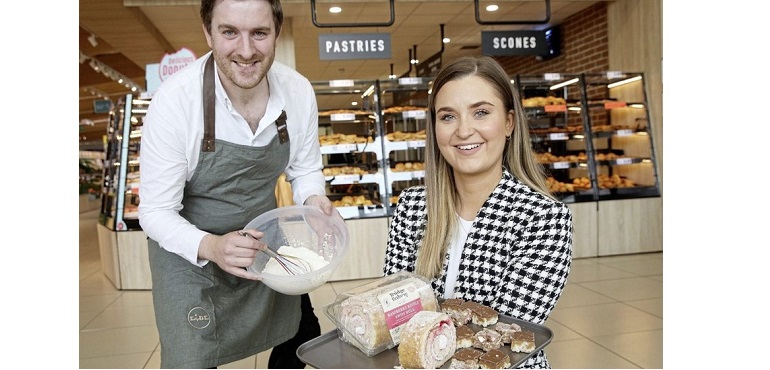 Piece of Lidl cake for Graham's Bakery
Dromore-based bakery Grahams has become the latest Northern Ireland food business to sign a new all-island supply deal with supermarket chain Lidl.
The German retailer said the supply contract for cakes and baked treats will be worth at least £2.5 million per year to the Co Down company. It will see the family-owned bakery's goods stocked in 215 Lidl stores across the island.
Last month Holywood-based spicy meat maker Hellbent secured an all-island deal worth an estimated £340,000, while Newtownards-based fresh food producer Willowbrook Foods, struck a £11m deal last September to supply 24 new lines to Lidl's network of stores across the island.
Commenting on the latest deal, Lidl buyer Ciara Moran said the retailer places value on its local supplier partnerships.
"We're proud to work with an ever-growing network of more than over 50 local artisan food and drink producers to provide shoppers with an expanded choice of quality, homegrown produce," she said.
"We're delighted to expand our much-loved confectionary range with this new partnership. Grahams Bakery is one of the region's most successful independent family bakeries and we're confident that our new products will be a real hit with shoppers."
Set up by May and Dennis Graham in 1956, Grahams Bakery is now in the hands of a third generation of the family.
May Graham's grandson Timothy, now business development manager, said the company had evolved from a small bakeshop into an operation with more than 20 product lines.
"As we continue to carry on my grandmother's legacy, we're thrilled to secure a new deal with Northern Ireland's fastest-growing supermarket to further expand the business," he said.
"The support from Lidl Northern Ireland means we can share our range of delicious family recipes with a growing number of customers across the island of Ireland."
Meanwhile Lidl has confirmed it has moved to take greater control over its global supply lines by starting its own cargo business – Tailwind Shipping Lines.
Pictured is Timothy Graham, business development manager at Grahams Bakery with Lidl buyer Ciara Moran.