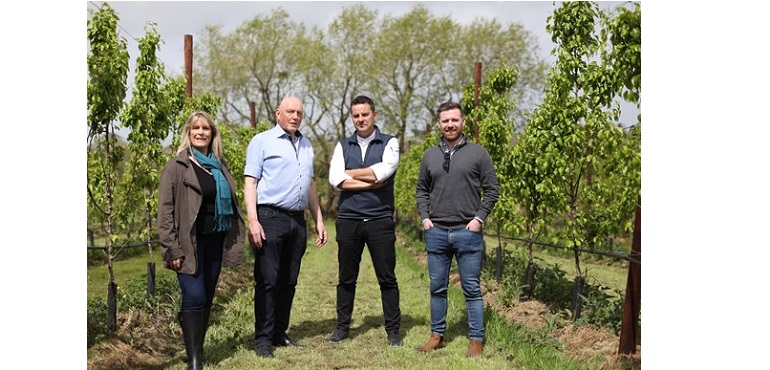 Compass Does McCann Orchards Deal
In a new local supply deal worth in the region of €100,000, food service giant,  Compass Ireland has signed up to buy Irish grown apples and pears along with a range of fresh fruit juices from Co Armagh based fruit growers McCann Orchards. 
The family-run business, with orchards in Slane, County Meath, and Portadown, County Armagh, has over 50 years' knowledge and experience of the fresh produce market, supplying major supermarkets, wholesale and catering companies. 
Compass Group Ireland has entered into a two-year business partnership with the growers. The supply contract is in conjunction with William Tallon of Ready Chef, the Irish-owned produce business that supplies fresh and prepared vegetables, fruits and salads to Compass Ireland.   
Additional local sourcing is a goal for the foodservices business, which became the first in its sector to publish a Net Zero sustainability plan in May last year. 
Announcing the two-year deal with McCann Orchards, Deirdre O'Neill, Managing Director of Compass Group Ireland, said the business is delighted to have secured quality local supply in place of its previous contract for imported apples and pears. 
McCann Orchards recently planted their modern intensive apple and pear orchards, which will be more productive and sustainable under climate change. Bord Bia Quality Assurance certified, the new growing system comprises 1,300 trees per acre, in comparison to traditional Irish orchards at around 350-500 trees per acre.  
Oliver McCann, managing director of McCann Orchards said: "We are delighted that our commitment to sustainable production methods has helped secure the new supply contract with Compass Ireland.
​"It's a perfect partnership, with both businesses passionate about quality local food production."
Pictured are Emer Gallagher of the Compass Group, Oliver McCann of McCann Orchards, and Shay Kendrick of Compass Grow-Up.