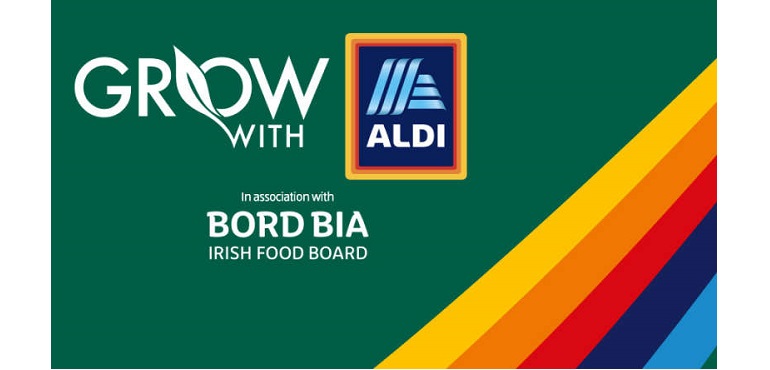 Grow with Aldi in 2023
Are you looking to grow your Irish business? Would you like mentoring from the Aldi Ireland Buying Department and Bord Bia? Do you want to partner with Aldi Ireland to be a supplier in 155 Aldi stores nationwide?
Aldi is currently looking for new, innovative Irish products from both food and non-food suppliers across the country.
Now in its sixth year, Grow with Aldi entries are open until the 30th January
Whether you are an artisan cheese supplier, adventurous chilli chocolate connoisseur or innovative baker, Grow with Aldi is the programme for you! This year, Aldi is looking for business innovators; the bold, the brave, the fearless and the future thinkers who want to get to the next level.
Grow with Aldi is a supplier development programme like no other, helping the very best small to medium sized Irish suppliers in building their brand. The mentor scheme is undertaken in conjunction with Bord Bia, and Aldi want to champion those game changing, risk taking creatives and trendsetters that produce top-notch Irish products and make them accessible for all.
ENTRY DETAILS
To enter simply click on https://cdn.aldi-digital.co.uk/ and tell Aldi about your company and product in the application form and send it via email to grow@aldi.ie.
CLOSING DATE
Entries close on 30 January 2023.