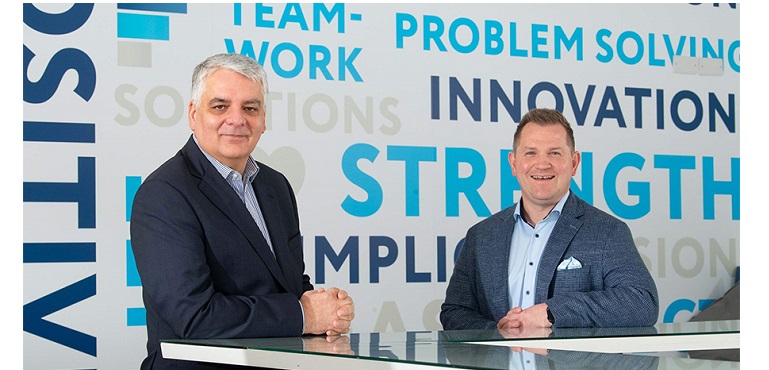 Derry based Foods Connected to create 45 new jobs
Londonderry based software as a service (SaaS) firm, Foods Connected, is investing heavily in its business as it seeks to target new export markets. The investment will lead to the creation of 45 new, well-paid roles.
Foods Connected provides SaaS based tools to help food-based companies manage their complex supply chains. It has developed a total of 25 different modules in key areas such as Supplier Compliance, Food Safety & Quality, Specifications & NPD, Traceability and Procurement & Supply Chain.
Visiting the company in Derry, Invest Northern Ireland Interim-CEO, Mel Chittock said: "Foods Connected is already trading in the UK, Ireland, European and Australian & New Zealand markets.
"It now set its sights on new markets in the US, Middle East and South Africa. Our trade team based in South Africa is already working with the company to help it assess the opportunities this market can offer.
"To support its growth, the company is creating 45 new roles across software development, sales & marketing and technical roles. With an average salary over £41,000, the new jobs will generate over £2million in annual salaries to the local economy."
The company plans to increase its headcount in the North West from 62 to 107 by the end of 2023.
Roger McCracken, Managing Director at Foods Connected said: "We set up the business 10 years ago with just three people. We now employ 71, including nine in Australia, and with this latest investment plan to grown to a total of 116 employees by the end of 2023.
"In 2020 the senior management team took part in Invest NI's Ambition to Scale programme which really helped us clarify our future direction for the business and set in place clear strategic targets. These include developing our software solutions, growing our export markets and developing our business as a great place to work. These 45 new roles, which will all be based in Derry, will help us realise these targets. 
"This is an exciting time for us and we hope is just the start of further growth for the business."
Pictured (L-R) are Mel Chittock, Interim CEO, Invest NI; and Roger McCracken, Managing Director, Foods Connected.