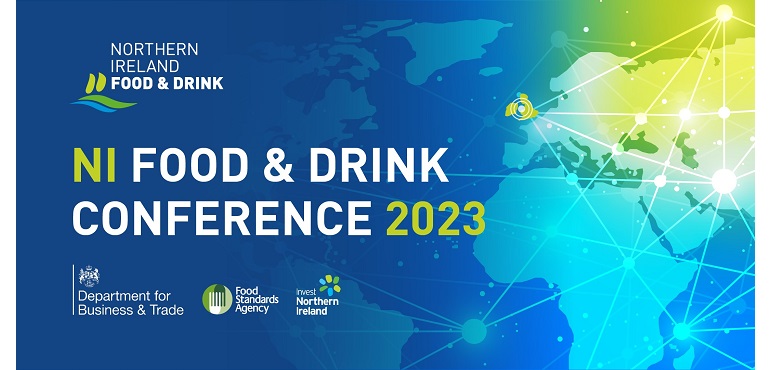 NIFDA NI Food and Drink Conference 2023
WHERE: Crowne Plaza Hotel, Shaw's Bridge, Belfast
WHEN: Tuesday 25th April 2023 8:00am registration) – 4:30pm
WHAT: The Northern Ireland Food and Drink Conference is a brand-new conference open to anyone in the 'eating ecosystem' of farming, manufacturing, cold storage, distribution, packaging or retailing food and drink. Bringing together industry and government, the conference will be a valuable forum for engagement, collaboration and networking.
Conference held in partnership with the Department for Business and Trade, the Food Standards Agency and Invest Northern Ireland.
With specialist keynote speakers, engaging panellists and topical case studies, the conference will be a great networking opportunity to catch up with colleagues with a passion for NI food and drink. Sessions will include topics covering exporting, food standards, sustainability, consumer trends, automation and much more, please view the full programme and speaker details below. 
To book your place to attend, please email karen@nifda.co.uk 
This is a great opportunity for NIFDA members and non-members alike – so please feel free to forward this message to colleagues across your networks
Should you have any queries regarding the conference, please do not hesitate to contact Jill at NIFDA on jill@nifda.co.uk.
We look forward to welcoming you to the event!