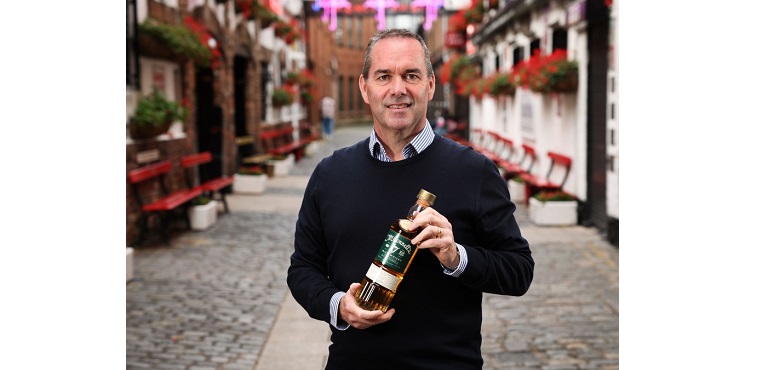 McConnell's clinches golds at tasting awards
One of Belfast's oldest spirit brands, McConnell's Irish Whisky has clinched two gold medals at the prestigious DBSB Spring Tasting 2023.
Both the McConnell's Irish Whisky 5 Year Old and Sherry Cask Finish were recognised by the judges with the highest honour of gold medals in the Irish Blended Whiskey category. The awards, which recognise the quality of premium spirits, were presented by The Spirits Business, the only dedicated international spirits magazine and website in the world.
The two McConnell's whiskies were in competition with almost 100 entries from 47 different companies across the globe, making gold medals for two of their blends an outstanding achievement.
John Kelly, chief executive at Belfast Distillery Company, above, said: "Earning the recognition of industry professionals, drinks experts and our peers is a huge compliment for McConnell's Irish Whisky, and a deserved boost for our team at Belfast Distillery Company who work so hard to make our portfolio the very best it can be.
"One of the things we strive for is a high quality product, and the Spring Blind Tasting Award is very much about recognising spirits which stand out because of their drink quality.
"We have an extremely busy year ahead with work well underway on our new J&J McConnell's Distillery & Visitor Experience which will open in Autumn 2023. We are also building our team as we continue to grow the business, but it is important not to forget our key priorities – Bringing Distilling Back to Belfast and producing excellent, premium Irish Whiskey. That's what McConnell's is all about and these awards are further testament to that."
For more information on McConnell's Irish Whisky and plans to build a new J&J McConnell's Distillery & Visitor Experience at the site of former A-Wing at Crumlin Road Gaol in North Belfast