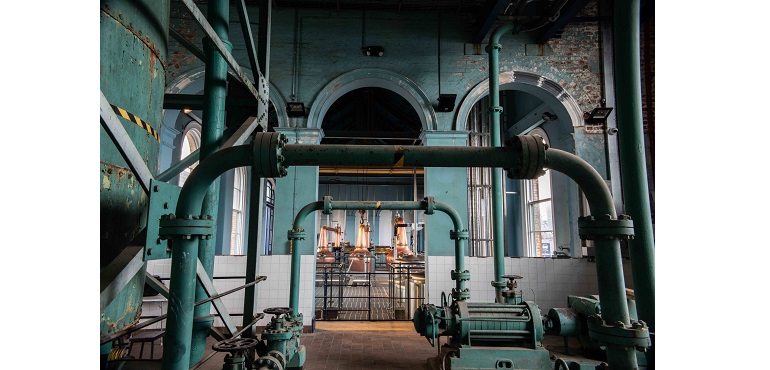 Titanic Pumphouse distillery to open its doors this month
Belfast's newest tourist attraction, and the city's first working whiskey distillery in almost 90 years, is to open its doors to the public at the end of this month (Friday April 28, 2023).
Drinks company Titanic Distillers has invested almost £8 million to convert the historic Titanic Pumphouse, in the heart of Belfast's Titanic Quarter, into a new distillery and visitor centre that will give guests a chance to explore the site where Titanic last rested on dry ground, before her maiden voyage.
A listed building, the Pumphouse, and neighbouring Thompson Dry Dock, first opened in 1911 to service and accommodate the massive White Star transatlantic liners Olympic and Titanic.
Now, 112 years later, visitors will experience the workings of the new distillery and hear the story of Belfast's whiskey tradition, why it disappeared and how it has now returned at the Pumphouse, the new home of Titanic Distillers.
Guests will also have a chance to view the distillery's three new Forsyth's stills which are situated on a mezzanine floor overlooking the original Gwynne pumping engines which are deep in the building's pump-well.
All of the original pump equipment and associated internal historic features of the building have been retained and are available to view as part of the associated visitor tours, while the exterior includes a new food and beverage area.
Titanic Distillers director Peter Lavery said: "Whiskey has played an important part in the history of our city but there hasn't been a working distillery here since the 1930s, so we are delighted to revive this great distilling tradition – bringing Belfast back to the forefront of Irish Whiskey production, while at the same time telling the story of a historic past when we led the way globally – not just in shipbuilding but across many areas of industry, manufacturing and innovation."