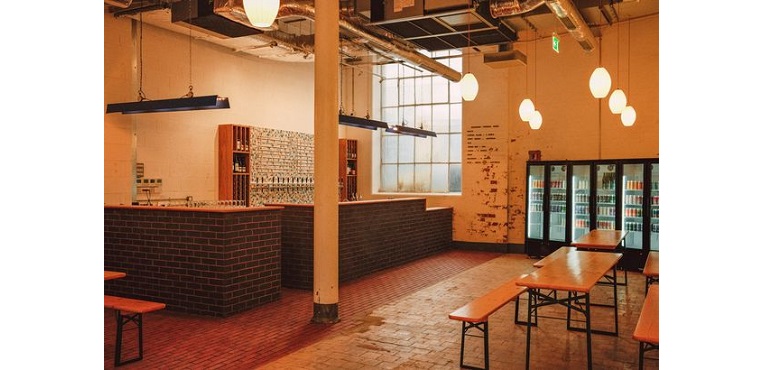 Belfast's Boundary Brewing hailed by The Times
A Northern Irish beer company has been named as one of the best in the UK by The Times.
Boundary Brewing, a cooperative brewery with more than 2,000 members, based in East Belfast was the only local company to feature on The Time's travel guide's 'Seven of the UK's best craft breweries' list for 2023.
Boundary Brewing is the brainchild of Matthew Dick, who started the business nine years ago through an initial crowdfunding drive that saw the brewer raise £100,000 from 400+ members in just eight days – which was then a crowdfunding record.
The Times remarked on its impressive options available at the taproom at the Portview Trade Centre – with 20 taps available to sample.
They wrote: "These seven unique watering holes, be they railway-arch secrets or Lakeland beer halls, are firmly devoted to solemnly made porters, pilsners, pale ales and so on.
"While Belfast's pubs are world-famous — especially the ornate Victorian interior at the National Trust-owned "liquor saloon" the Crown Bar — taprooms are a newer concept.
"In fact, the Northern Irish independent brewery Boundary opened the country's first-ever example in East Belfast as recently as November last year.
"A typically industrial-style space with exposed pipes and bare brick, as well as those obligatory sharing benches, it has 20 impressive taps including a zesty Tropical Pale Ale."