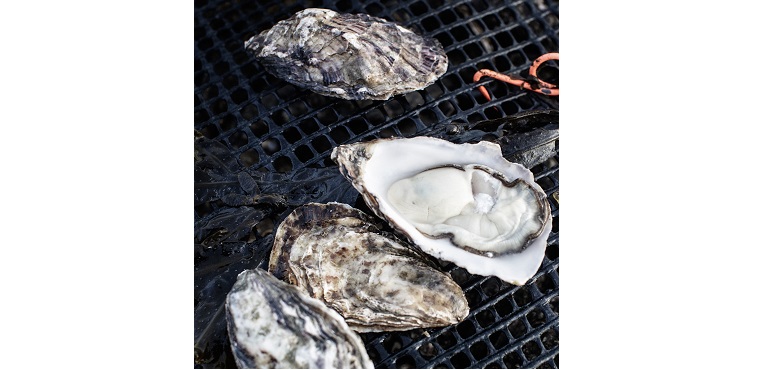 Northern Ireland's Millbay Oysters plans expansion to meet strong demand in China
Millbay Oysters, Northern Ireland's multi-award-winning oysters, is enjoying rapid growth in exports especially in China. As a result of this strong growth in key markets such as China and France, the company is planning a significant expansion of its existing oyster farm on the north side of Carlingford Lough.
Based near Kilkeel, Millbay Oysters, headed by Andrew Rooney, who's also managing director of Rooney Fish Ltd, Northern Ireland's leading fish and seafood processor, has seen sales in China grow rapidly to 25 percent of its overall oyster business.
Millbay oysters, awarded the coveted three stars in this year's 2019 Great Taste Awards and was overall supreme champion last year in Blas na hEireann, the Irish National Food Awards, are now being enjoyed in high-end restaurants, hotels, private parties and embassies including the British Consulate General in Hong Kong.
"Our Millbay oysters are now being enjoyed by diners in Beijing, Shanghai and Guangzhou, the three centres where we now have distributors," Mr Rooney says. "While I've been travelling to trade shows in China for many years and have developed business for Rooney Fish seafood and shellfish, the first sales of my Millbay oysters were agreed only just before Christmas of 2018. The business for oysters has grown substantially and now accounts for 25 percent of total oyster sales," he adds.
Mr Rooney attributes the success of the Millbay oysters to the high meat content. "Our farming techniques are focusing on maximising meat content," Mr Rooney continues. "Our meat yield is generally 22 percent. Existing and potential customers are increasingly recognising this quality. As result, demand for the oysters especially in China is extremely strong," he adds.
Currently in the running for a Great Taste Award Prestigious Golden Fork, Millbay oysters has been lauded by judges in previous awards. The unique oysters have been described by food experts as "large succulent oysters. "A great oyster" with a "joyous sweetness, like diving into the Pacific Ocean", "exquisite", and "absolutely breath taking".
Such glowing endorsements, Mr Rooney says, have "substantially increased awareness of the quality and outstanding taste" of the Millbay oysters in global markets".
"There's now a massive and exciting business opportunity for the Millbay oysters developing in China which could lead to even faster growth in other centres there," Mr Rooney says. "It's an exacting marketplace in which people expect and demand the consistent quality, appealing appearance and superb taste we are able to provide. We now have the orders for a substantial growth of the business there," he adds.
To enable it to meet the growth in demand, Millbay is seeking and needs planning approval for a substantial expansion of its existing18.4 hectare farm on the picturesque Carlingford Lough which offers an ideal environment especially in its clean waters for oyster farming.