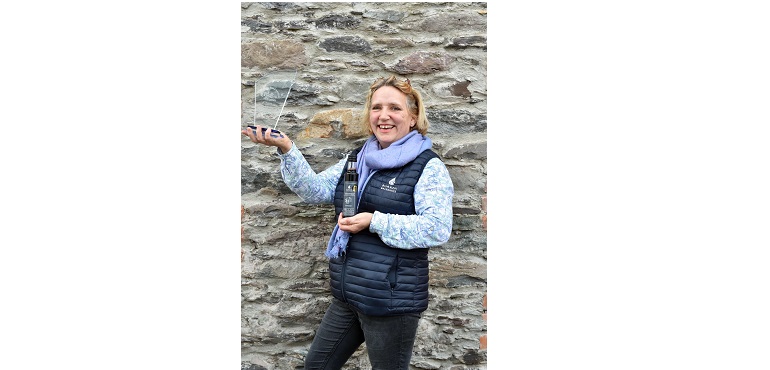 Food innovations from Northern Ireland win at Blas na hEireann Awards
Northern Ireland's innovative food and drink producers have picked up 11 gold and more than 30 other awards, including Best Artisan Product, at the annual Blas na hEireann, Irish Food Awards.
There were golds for Northern Ireland across an impressive range of food and drink categories including bakery, meats, charcuterie, snacks, balsamic vinegar, apple cider vinegar and rapeseed oils.
The Best Artisan Product category, the second most important award after the Supreme Champion, was won by Richhill-based Burren Balsamics for its unique Raspberry Infused Balsamic Vinegar using locally grown fruit.
Forty food and drink products from Northern Ireland were successful at Blas, the most important food and drink on the island of Ireland which is held annually as an integral part of the Dingle Food Festival in Co Kerry.
The highly rated awards, Ireland's biggest blind tasting of food and drink were judged by panel of expert judges – chefs, food writers and retailers.
Invest Northern Ireland, Northern Ireland's business development agency, was among corporate sponsors of the event.
John Hood, Invest NI's Director of Food and Drink, congratulating the local winners, said:
"It's tremendously important and encouraging to see so many local companies winning at Blas.
"Their outstanding achievements demonstrate that Northern Ireland is now an international hub for fabulously creative and delicious food and drink. Successful companies can use their success at Blas as a platform to work with Invest NI and maximise key business opportunities in ROI and GB."
Mrs Hamilton Stubber, commenting on the coveted award, says: "We are beyond thrilled to receive the Best Artisan Product Award from such a distinguished and knowledgeable panel of food experts. It's another great boost for the company and products as we step up our marketing activities in Great Britain and the Republic of Ireland."
Susie Hamilton-Stubber, founder of Burren Balsamics, winner of the Blas 2019 Best Artisan Award for Burren Balsamic's Raspberry Infused Balsamic Vinegar.