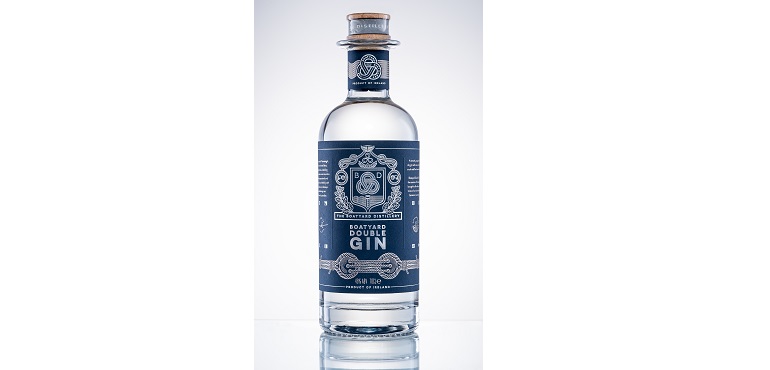 Boatyard Double Gin wins first business in Denmark
Boatyard Gin, the Northern Irish craft distiller, has won its first business in Denmark for its unique double gin.
The distillery, which is based near Enniskillen in county Fermanagh, has won business with Sprit and Co in Copenhagen to distribute the gin throughout Denmark.
Joe McGirr, the founder and chief executive of Boatyard Distillery, commenting on the latest export deal, says: "We are really excited to be working with Sprit & Co. which will be distributing our spirits in Denmark.
"For over 10 years, Sprit & Co. has been using its understanding of the drinks industry to help strengthen the brands it works with, to help them thrive in a busy market.
"The Boatyard Distillery is really proud of the brand that we have developed over the past two years and believe that Sprit & Co is the perfect partner to propel us into the Danish gin market."
The business in Denmark follows the company's successes in the Republic of Ireland and Switzerland.
Mr McGirr continues: "We will be launching our gin at the renowned Copenhagen Gin Festival, which will be attended by over 10,000 people over two days, on 16-17 February.
"This launch in Denmark follows a recent input of investment capital, in which private investors and Invest Northern Ireland-backed CoFundNI, provided the Boatyard Distillery with a £330,000 growth package.
"The investment will help the Boatyard Distillery expand both the volume of production and its product base, meaning it can continue on its mission to create innovative, farm-to-bottle, organic sprits in the most beautiful setting in the world."
Boatyard Distillery was established in 2016 to develop a double gin that includes botanicals from county Fermanagh. The company has won international awards for the gin.