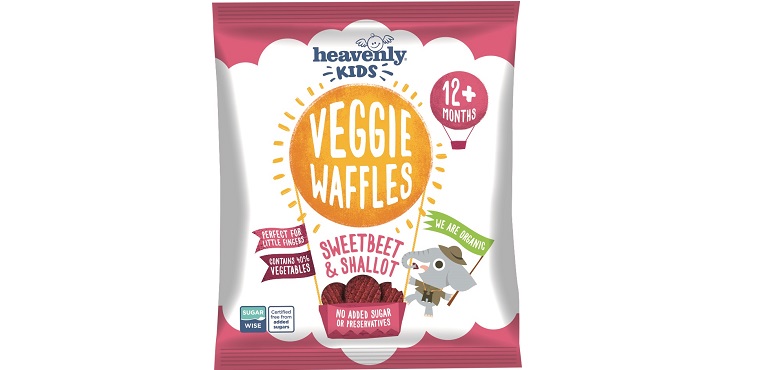 'Double top' for Northern Ireland in the UK Quality Food and Drink Awards
The two winners in what is the UK's most influential awards for food and drink products are: Heavenly Tasty Organics, a specialist in baby weaning and toddler foods, from Augher in county Tyrone and White's Oats of Tandragee in county Armagh.
Heavenly Tasty, a family business owned and managed by husband and wife team Shauna McCarney-Blair and James Blair, won the Baby Snacks category for its healthy and original Veggie Waffles Sweet Beet and Shallot. It was also shortlisted for Heavenly Baby Yummy Waffles Spinach and Kale.
White's Oats, Northern Ireland's only porridge oat miller and Ireland's biggest oat miller won the Breakfast Product category for its Jumbo Organic Oats. Based at Tandragee in county Armagh, White's uses organic oats mostly from growers in England.
The company, which has won a string of UK Great Taste Awards, works with around 50 growers in Northern Ireland and England and sells a range of natural oat-based products, such as porridge, granola and muesli, to retailers throughout the UK and Ireland.
White's is part of Fane Valley Group, Northern Ireland's biggest farmers' cooperative. The company also sells oat products to the US, many parts of Europe, especially the Republic of Ireland, as well as the Middle East and Asia.
As well as the category wins for Heavenly Tasty and White's Oats, Dunbia, Northern Ireland's biggest beef processor, was shortlisted for its Irresistible Sirloin Steak for Cooperative Food and Victoria Cartmill, technical manager of UMI Foods in Armagh, was also shortlisted in the Food Heroes category.
The Quality Food and Drink Awards recognise and celebrate the best products from UK producers every year. Winners of category awards in the competition, now entering its 41st year, are able to use the prestigious 'Q' on their packaging and promotional materials
The 'Q' on pack is now seen as the most recognisable mark of excellence for retailers, food and drink manufacturers, foodservice providers, wholesalers, suppliers and small producers alike.
Thousands of food and drink products were entered by companies from across the UK, most by major retailers.